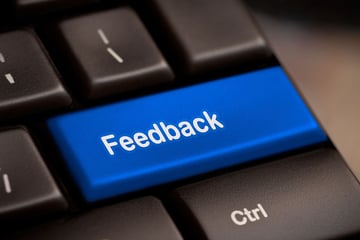 The members of the International Automotive Task Force (IATF) are the authors of ISO/TS16949 Automotive Quality Management System. The IATF has announced that they have begun the task of revising the automotive industry's quality management system (QMS) standard to align with the High Level Structure of FDIS ISO 9001:2015.
The IATF wants a piece of your mind!
The IATF is requesting that each stakeholder organization (whether OEM, supplier of any tier, or CB) provide a single response to this survey. Please complete all parts of Section I and Section II of the survey. In Section III, it is not necessary to provide input on every clause. You are encouraged to provide input on any clause where you have identified opportunities for improvement. For each response in Section III, it is necessary to complete all three columns (restatement of the current requirement, identified issue with the current requirement, and proposal for new wording for the requirement) for the input to be considered in the analysis.
The survey will be open from June 1, 2015 to July 10th, 2015. Only responses received during this period will be included in the analysis. The survey is available at the following link – HERE.
This survey is a very important opportunity to improve the future QMS standard for the automotive industry. The IATF is requesting you promote participation from your company. Your responses to this survey will identify key opportunities for improvement in the ISO/TS16949 requirements and in the ISO/TS audit process to the IATF.